We are delighted to announce that ARCA Self-Sufficient Villages is participating in The Greater Reset 4!
This important event is aiming to bring together free thinkers from all over the world, allowing them to interact and share deep thinking conversations on topics such as self-sufficiency, sovereignty and everything related to the Next World creation 😉
The event will be held simultaneously in Texas (United States) and Morelia (Mexico).
https://thegreaterreset.org/official-schedule/
Our Founder Mariano Goren is gonna be closing the event with a brief presentation and panel on Sunday, January 22th: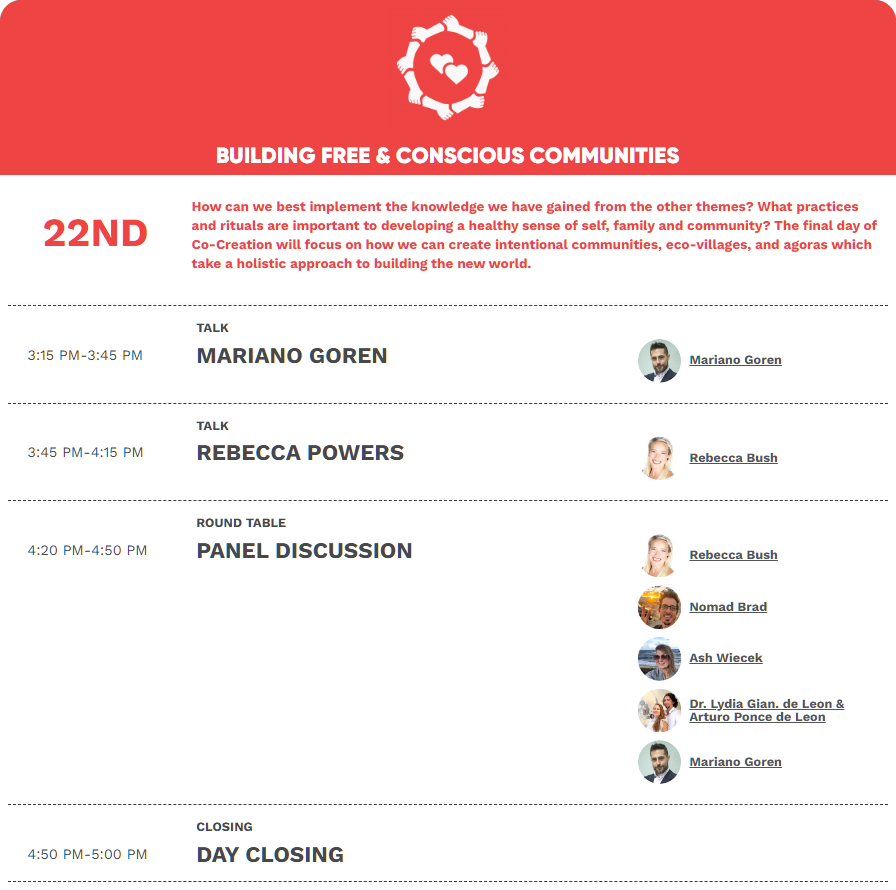 PS: We'll be releasing our quarterly report in a few weeks time. A lot of news to share! Stay tuned.